Driving north on Interstate 5, likely California's straightest and most uneventful freeway, my husband and I came upon a most unexpected and beautiful sight.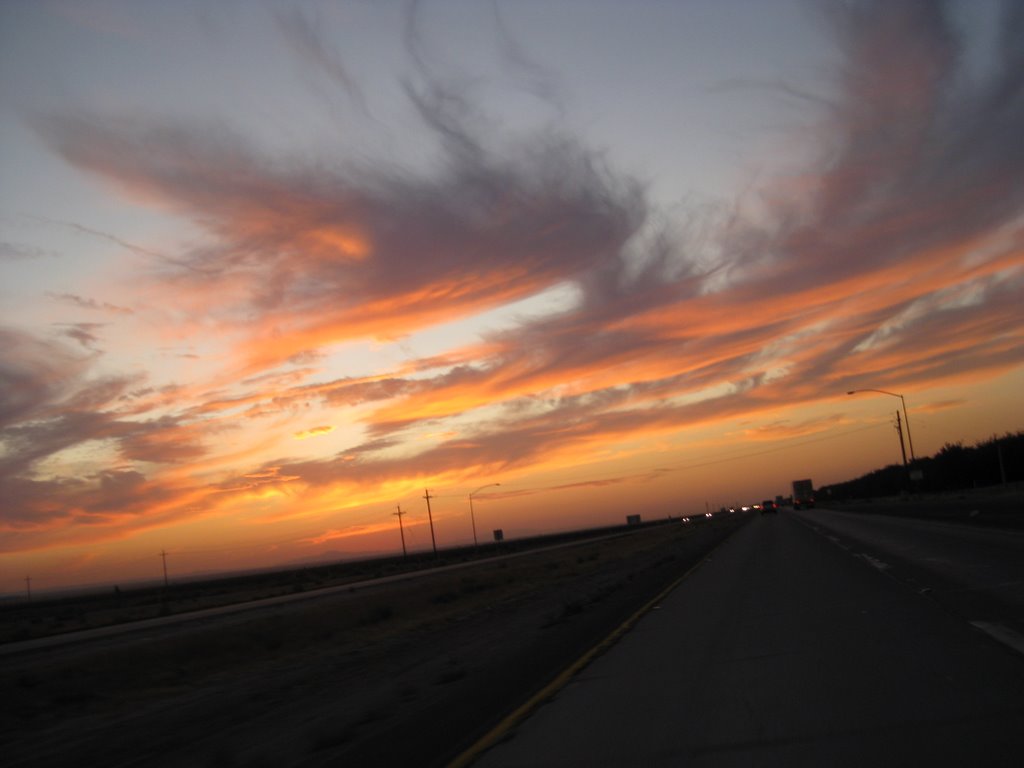 It was a picture of gentle cloud breezes caressed by warm orange rays – a picture of peace and renewal.  I took a deep breath, and another, and another.  What a sight, what a sight!  As our car cruised along the freeway, we basked in this beauty for the next 15 minutes or so.  The sky gradually darkened, but I felt my spirit transformed, lifted, and an inexplicable joy seeped into my being…
I'd like to share the sight with you, my readers, and allow me too, if you will, to share an Apache blessing I came across.  Take in the picture, and with each word you read, may you be blessed…
Apache Blessing
May the sun bring you new energy by day,
May the moon softly restore you by night,
May the rain wash away your worries
And the breeze blow new strength into your being,
And all the days of your life may you walk
Gently through the world and know its beauty.
Author Unknown
Apache blessing
,
Nature
,
Poems