One of the most illuminating, succinct yet all-encompassing books I have read is a book called The Prophet, by Kahlil Gibran, a Lebanese-American writer and philosopher.  In 26 short poetic essays, he discusses the human condition and various life issues with quiet eloquence and wisdom.  When I first read these poems, I was struck by the wisdom and insights contained in these simple words.  I have included 10 excerpts from some of these poetic essays to provide you a glimpse into the mind of a brilliant writer, and offer a little shot of inspiration to your day.   Enjoy!
On Love…
When love beckons to you follow him, though his ways are hard and steep.  And when his wings enfold you yield to him, though the sword hidden among his pinions may wound you.
On Work…
You work that you may keep pace with the earth and the soul of the earth. For to be idle is to become a stranger unto the seasons, and to step out of life's procession, that marches in majesty and proud submission towards the infinite.
On Joy & Sorrow…
Your joy is your sorrow unmasked. And the self same well from which your laughter rises was oftentimes filled with your tears. And how else can it be?
On Reason & Passion…
For reason, ruling alone, is a force confining; and passion, unattended, is a flame that burns to its own destruction. Therefore let your soul exalt your reason to the height of passion; that it may sing; And let it direct your passion with reason, that your passion may live through its own daily resurrection, and like the phoenix rise above its own ashes.
On Beauty…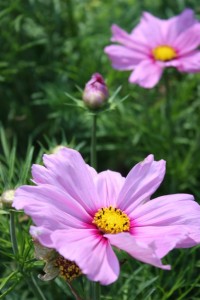 And beauty is not a need but an ecstasy.  It is not a mouth thirsting nor an empty hand stretched forth, but rather a heart enflamed and a soul enchanted.
On Friendship…
For what is your friend that you should seek him with hours to kill? Seek him always with hours to live. For it is his to fill your need, but not your emptiness.  And in the sweetness of friendship let there be laughter, and sharing of pleasures. For in the dew of little things the heart finds its morning and is refreshed.
On Giving…
You give but little when you give of your possessions.  It is when you give of yourself that you truly give.  For what are your possessions but things you keep and guard for fear you may need them tomorrow?
On Pleasure…
Pleasure is a freedom song, but it is not freedom.  It is the blossoming of your desires, but it is not their fruit.  It is a depth calling unto a height, but it is not the deep nor the high.  It is the caged taking wing, but it is not space encompassed.  Ay, in very truth, pleasure is a freedom-song.
On Self Knowledge

Say not, "I have found the truth," but rather, "I have found a truth."  Say not, "I have found the path of the soul." Say rather, "I have met the soul walking upon my path." For the soul walks upon all paths.
On Death…
You would know the secret of death.  But how shall you find it unless you seek it in the heart of life?
If you enjoyed these excerpts, you might enjoy the book.   It is relatively thin and is available at Amazon.  Fuller  poems are also available through this website I chanced upon online.
Here's to your life, and to love, beauty, knowledge, joys, sorrows, reason, passion and all!
beauty
,
Books
,
Giving
,
Joy
,
Khalil Gibran
,
Knowledge
,
love
,
Passion
,
Philosophy
,
Pleasure
,
Poems
,
Reason
,
Sorrow
,
Spirituality
,
Work